As I've shared before, I love to read. This means I'm constantly on the hunt to figure out what to read next. Life is short and it's just not feasible to read every half decent book out there. I prefer to invest my time with the books that have influenced people at the top of their game. So I'm always curating book recommendations from successful individuals — soaking up guidance from podcast interviews, articles, or passing conversation. 
I was frustrated by my scattershot approach and couldn't shake the thought, "there just has to be a better way". And once again, the old adage "necessity is the mother of invention" was proven true.
I'm excited to announce the launch of PrimoBooks — a website to discover incredible books recommended by the world's smartest and most interesting people. PrimoBooks aggregates, organizes, and surfaces the favorite books from a wide range of successful people. From Rick Rubin to Ellen DeGeneres. From Angela Merkel to Daymond John.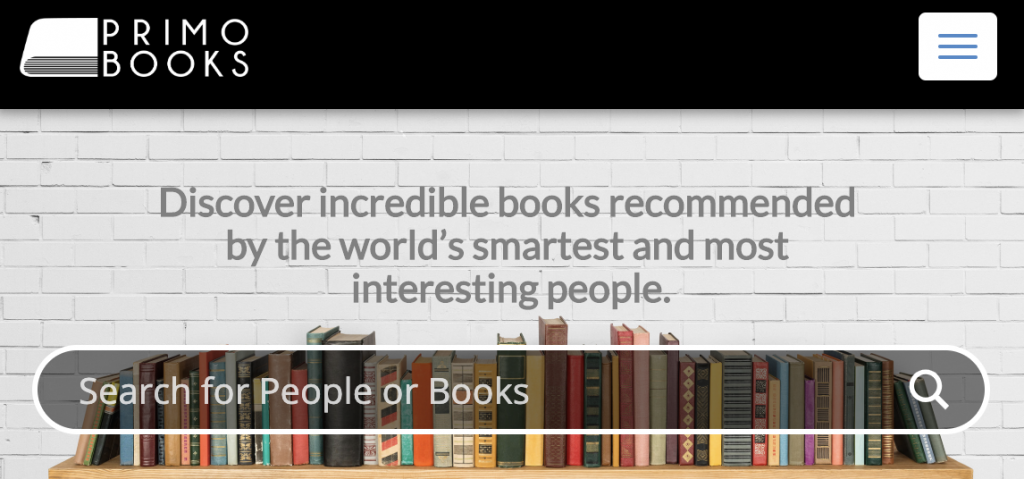 You can also narrow your search and browse by book genre to find the top books in different categories. From biographies to technology. From business to science fiction. 
A big thanks to Brody Bunsa for sourcing and organizing all the initial data. Over time, we'll continue to add new books and corresponding recommenders to make the site even more powerful. 
I hope you enjoy PrimoBooks and would love to hear your feedback!
Happy Reading,
Dan
P.S. The single book recommended by the most people? The current leader: The Brothers Karamazov.